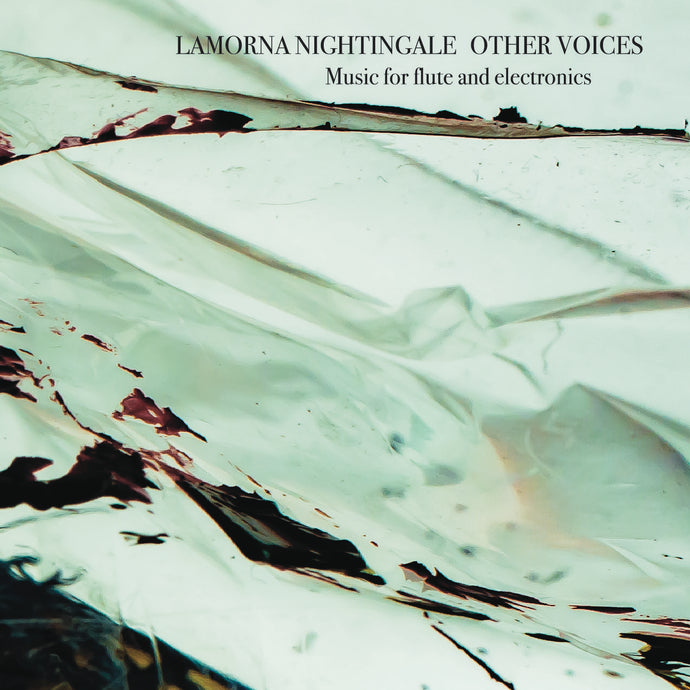 Other Voices
Fluteworthy
Regular price $14.00 Sale
'Other Voices' is a performance, recording and education project based on new Australian electroacoustic works for flute. The project aims to enable young composers, performers and their teachers to have a richer understanding of the electroacoustic genre through the development of an Education Kit, related Professional Development Courses and student workshops. The album includes new works by Cat Hope, Tristan Coelho, Fiona Hill, Rosalind Page, Peggy Polias and Kate Moore.
It has been a wonderful journey working collaboratively with all the composers included on this album and the result is a recording of engaging and beautiful works that reflect contemporary Australian themes, both musical and societal. My hope is that this album and its accompanying resources lead to a deeper appreciation of the music of our time.
It was important to me that the technology connected to these pieces was accessible and approachable for all flute players, and for this reason, I believe these pieces will become significant works in the repertoire of Australian flute players - students and professionals alike.
This recording is available as a hard copy CD or for download through CDbaby.
You can listen to clips of the tracks below. Just click on the forward arrow to get to the next track.